Contest deadline extended to April the 28th 2023
Annual Lu Vason HBCU Sports Photo Of The Year Contest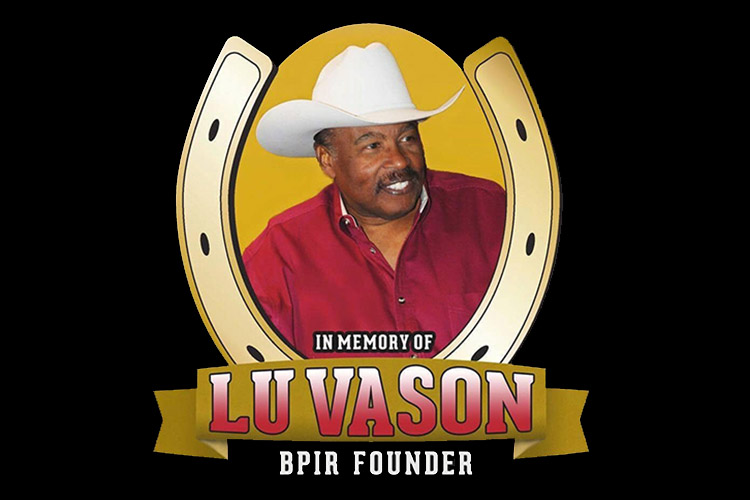 Lu Vason Founder Bill Pickett Invitational Rodeo
Welcome to the inaugural Lu Vason HBCU Sports Photo of the Year contest page. The contest was started in 2023. The inaugural year is for Alabama State University students who covered sports in their journalism department. MPJI invites all HBCU newspaper photographers to enter the Lu Vason HBCU sports photo contest in 2024. Photos may be from any sports played by the school. Photos for 2024 contest due by April 1. 2024
1st place $125
2nd Place $75
3rd Place $50
Entries will be displayed in the MPJI websites conference gathering and social media accounts. By entering this contest, you give MPJI the right to post your photo. MPJI will credit the photographer and school.
Judging will be based on action, clarity, sharpness, and color if it is a color photo.
photos may be either black and white or color
maximum 2 entries per person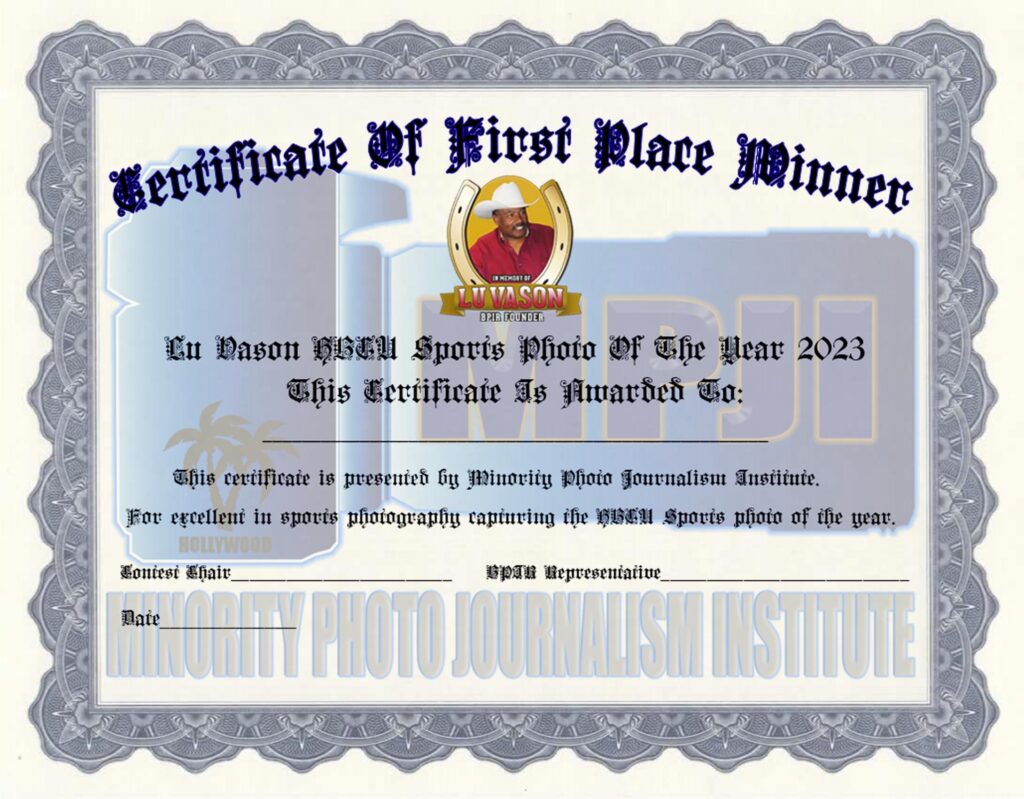 First Place Certificate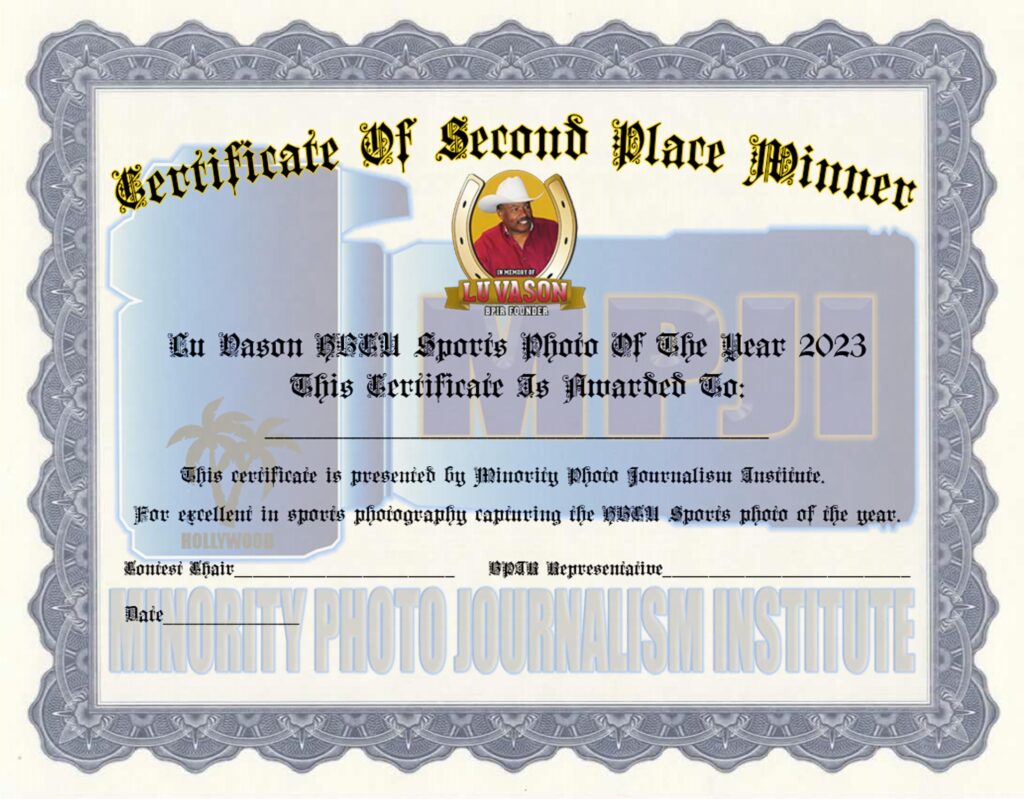 Second Place Certificate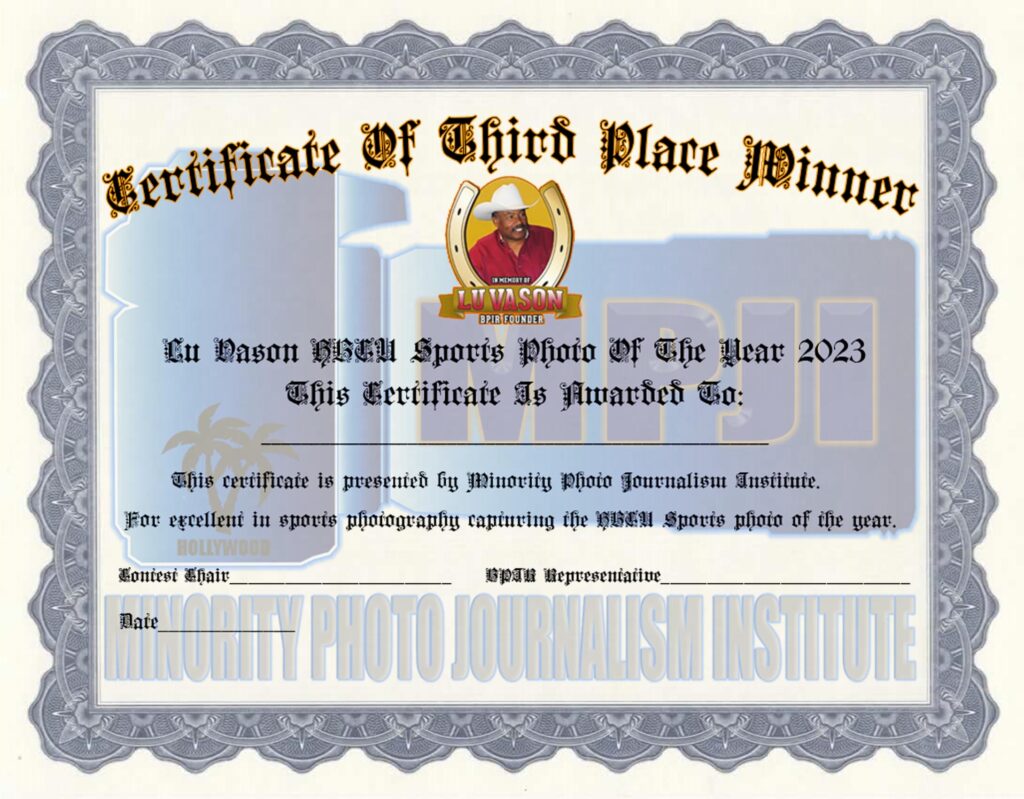 Third Place Certificate
The 2023 Lu Vason HBCU Sports Photo Contest prizes have been made possible by a significant contribution from KBLA1580 Talk Radio and Tavis Smiley, Los Angeles, CA.
Lu Vason HBCU Sports Photo Contest Entry Form