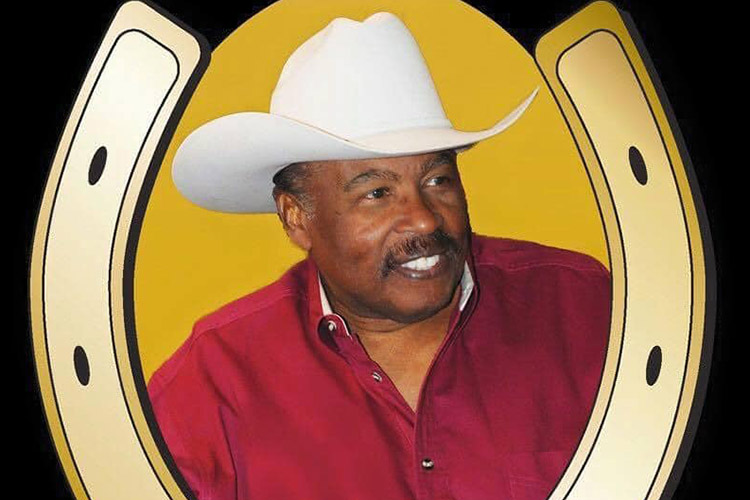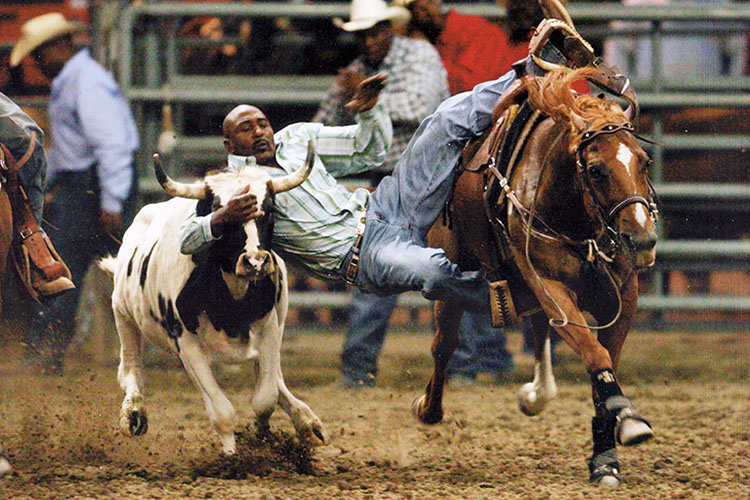 This Scholarship is named for the late founder of the Bill Pickett Invitational, Rodeo Lu Vason. A year before his death, I asked him because he was such a trailblazer if he would mind me naming a scholarship after him, he was honored and agreed. The Scholarship is for a black American, male or female, who wishes to pursue a career in professional sports photography. Sports photography is a specialized field with not too many Black Americans given an opportunity to participate. There are several reasons, but the main factor is the amount of money it takes to enter the profession. This scholarship will help with cost of equipment as well as some specialized training.

Lu Vason best sports photo contest and award given for the best sports photo by an HBCU student: Click Here
More About Lu Vason
The Bill Pickett Invitational Rodeo was created and managed by a promoter who established himself as an innovative leader in special events marketing. Lu Vason, grew up in Berkeley, California and moved to Denver in 1977. He had over 50 years experience as a producer, media impresario and marketing consultant. He was a trend setter and creative spirit.
Vason was credited with creating the Pointers Sisters and managing various other artist. He formed Aries Concerts and the Jazz Lives Series, promoting various concerts and concert tours.
In 1977, during Wyoming's Cheyenne Frontier Days, Vason's interest turned toward rodeo. His curiosity was aroused when he noted that there were no Black cowboys participating that day. He was curious as to whether people were aware of the role the Black cowboy had played in this country's history.
Lu Vason was convinced that the time had come to uncover the cultural past of the Black cowboy. In 1984, he created an all-Black rodeo named after the legendary Black cowboy, Bill Pickett, who originated "bulldogging". Some 34 years later the Bill Pickett Invitational Rodeo is now a popular series, which reaches over 130,000 spectators annually across the United States..
INSPIRATION
Lu Vason, founder of the Bill Pickett Invitational Rodeo, challenged the false perception of an absentee presence of Blacks in the development of the West, while molding his touring rodeo into a success. The Black rodeo has been a powerful tool in his goals of educating people on the Black West as well as building a profitable business.
The first Bill Pickett Invitational Rodeo, held in 1984 in Denver. Colorado was an inspiration Vason had after visiting the Cheyenne Frontier Days, the grand-daddy of Rodeos, in Wyoming, "my experience was exciting but lacked one thing. according to Vason; Black cowboys." While in Denver he visited the Black American West Museum of History where he was introduced to the History of Bill Pickett.
"People knew the name Will Rogers said Vason. "But who they hadn't heard of was Bill Pickett and if they had, they didn't know he was Black."Bill Pickett, born in 1870 in Texas, created *'bulldogging," a move in which he rode alongside a steer, jumped onto its shoulders and brought the steer down by digging his feet into the ground. The modern day version of the move is called steer wrestling and remains one the most intriguing exhibitions throughout rodeo history.
The Bill Pickett Invitational Rodeo was Vason's passion. Concerts only have financial rewards" said Vason. "The Rodeo is educational; I'm trying to promote the culture of the Black west. A lot of people can't relate to the pyramids in Africa, adds Vason who was born in New Orleans and raised in Berkeley. "I believe a lot of us can better relate to Black Americans who were a part of developing this country."
Through his impressive career as a producer, he made it possible for many to have access to a piece of denied history. Still today, children and adults can travel a short distance by bus, car or maybe even horse, to a place where the dust from the bull pen, the fearless strength of Black cowboys and the audacious displays of bulldogging is as authentic now as they were over a hundred years, ago. The legacy of Lu Vason lives on as the Bill Pickett Invitational rodeo enters into its 39th year.